Hello and welcome to the inaugural post here at DisVisibility!
My name is Hannah Wolfram (she/her). I'll be your guide as we explore the nuances of disability together.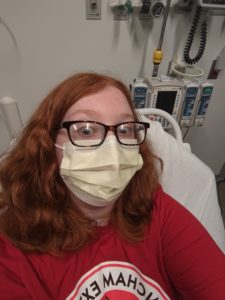 My goal with DisVisibility is to shine a light on the variety of experiences that exist within the disability community. I want to break down stereotypes to show that we all experience our worlds and conditions differently. I want to show that not every disabled person has a happily ever after, but that it's possible.
I plan to do this by interviewing various people who identify as disabled and sharing their stories, experiences, and marginalizations so we can realize that, while we're all different, we are not alone.
I also plan to include informational posts here to introduce different concepts and theories that exist within the discourse currently happening about disability.
Are you ready to accompany me on this journey?
I sincerely hope so.